Leadership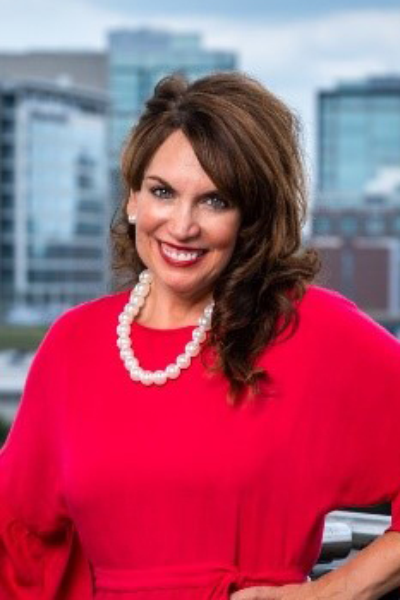 Tonya Villines – President – Leadership
Tonya Villines is a lifelong native of Arkansas that has devoted half of her life in the non-profit sector advocating for youth development. Villines is the President and CEO of Junior Achievement of Arkansas and the best part of her job is getting to see transformation happening in our young people and her community. Villines is a graduate of the University of Arkansas at Little Rock with a bachelor's degree in psychology. Tonya is a Certified Leadership Coach with the John Maxwell Team. She is a graduate of "Leadership Saline County Class XI" and Leadership Arkansas Class XIV". Arkansas Money & Politics named Tonya as their "2019 Arkansas Power Women" and AY Media Group named her as their "2020 Intriguing Women". Tonya and her husband, Chris, have been married for 28 years and are blessed with a son, Trevor and a daughter, Ali Grace. Tonya and her family enjoys spending time traveling, boating on Lake Ouachita, and cheering on the Razorbacks.

Favorite Quote –"We make a living by what we get, but we make a life by what we give" – Winston Churchill
Jackie Worley – Business Manager – Operations
Jackie Worley has 21 years' experience working in a variety of administrative support positions. Her job responsibilities as a bookkeeper, property controller, and office manager have included: maintaining organization in operations and procedures, preparing payroll, designing filing systems, cash handling, budget and expense managing, and accounts payable and receivables. Jackie also has strong customer service skills. She has experience handling customer complaints and or issues they may have experienced. In addition to her office skills, Jackie has six years' experience in marketing. She has been in direct sales and sales management for two different companies. She also works part-time as a Realtor.

She enjoys spending time on Greer's Ferry lake with her husband, Travis; two children, Logan and Alexis, and her dog Sadie. Loves watching movies with her husband while crocheting a blanket! When she has the time to vacation she would like to spend it on a beach relaxing with a good book.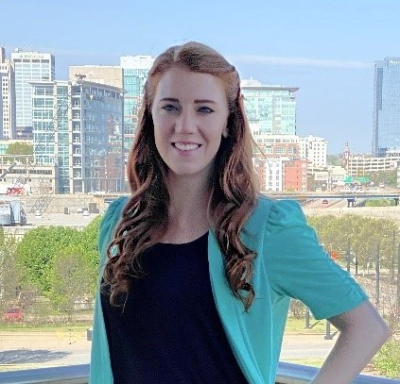 Erica Weston – K-12 Virtual Program Manager (NW Arkansas) – Education
Erica Weston is the K-12 Virtual Program Manager in NWA for Junior Achievement. She holds a B.S. in Human Services with minors in Psychology and Social Sciences; as well as M.B.A in Business Leadership from Southern Wesleyan University. Erica has over eight years of administrative experience and five year of management. She grew up in Central, SC and has two older brothers. Prior to moving to NWA, Erica was influential as a church worship and youth leader. She considers her 'best day ever' as one where she can serve others and help impact, transform, and empower individuals to be their best version of themselves.

Fun facts about Erica include: she has two dogs named Tucker (labradoodle) and Milo (aussiedoodle); she enjoys the outdoors and sports as she was a collegiate athlete in cross country and track and field; her favorite color is teal, favorite food is pizza, favorite season is the fall; and her hobbies include art, crafts and music.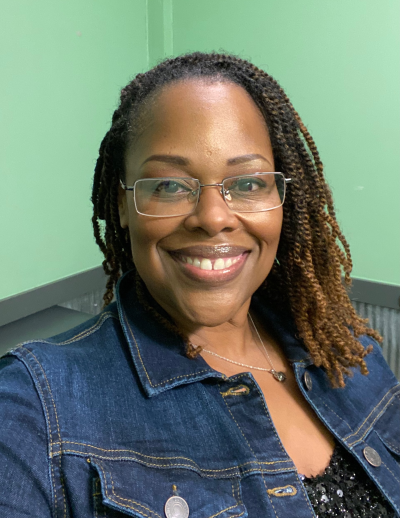 Antwanette Smith – K-12 Virtual Program Manager (Central Arkansas) – Education
Antwanette Smith, a Little Rock native, is a senior at the University of Arkansas at Little Rock majoring in Business Administration with an emphasis in Management and minor in Business Analytics. Antwanette is a health and fitness enthusiast as she has lost 120 lbs within 16 months. She is married to Melvin and together they have 2 children, Devyn and Myles. One of her greatest joys is helping children to realize they are equipped with what they need to succeed. She will be graduating in May with her BBA.